About Upflex
We believe that workplace flexibility is no longer a perk, but the future of work.
Our Mission
Upflex was created around the idea that today's companies must provide workplace flexibility while embracing environmental sustainability.
Our mission is to enable companies to become flexible workplaces that inspire and motivate their employees while respecting our planet.
We provide a game-changing solution which includes:
For Employees: a global network of curated workspaces, thousands of desks and meeting rooms available for instant booking, and a seamless user experience with the Upflex app.
For Employers: reduced costs, streamlined billing, and maximum flexibility while providing employees with the flexible workspaces they need for increased productivity.
For the Environment: a sustainable solution to decarbonize the workplace by leveraging existing real estate, reducing new construction, and ending the commute.
The work environment is changing faster than ever before, and Upflex is at the forefront of it.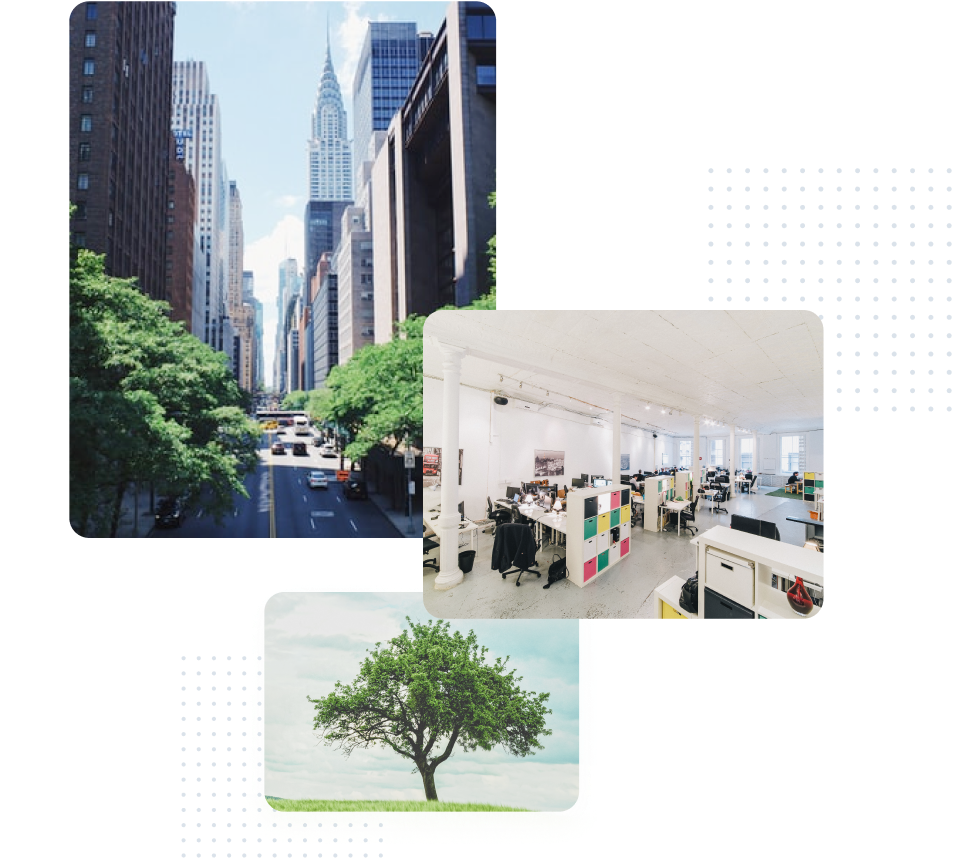 Management Team
Our Advisors
You book a space. We plant trees.
With your help we've planted over 10,000 trees.
We plant a tree for every seat booked.