Give Your Employees the Benefit of Flexibility
Employee App
Easy-to-use, intuitive interface for employees to book spaces anywhere, anytime.
Worldwide Access
With one app, your team members and employees can find a space near where they are, or where they need to be.
Easy Booking
Teams can find the perfect desk, private office, or meeting room for as many people they need. Book ahead of time or on the go.
Grow Your Culture
Once the space is booked, employees can easily share their location for a meeting or grab lunch with their colleagues, extending company culture outside the office.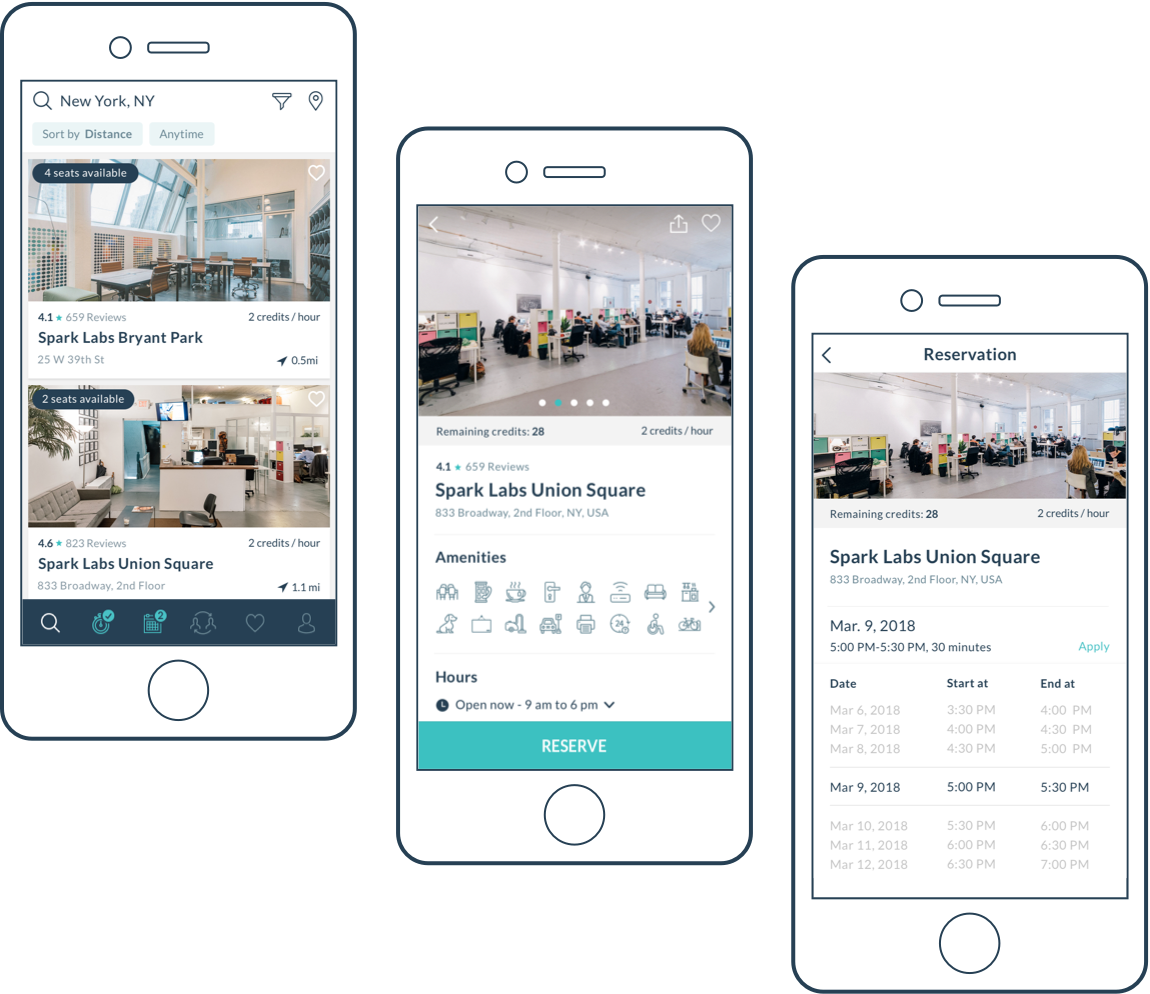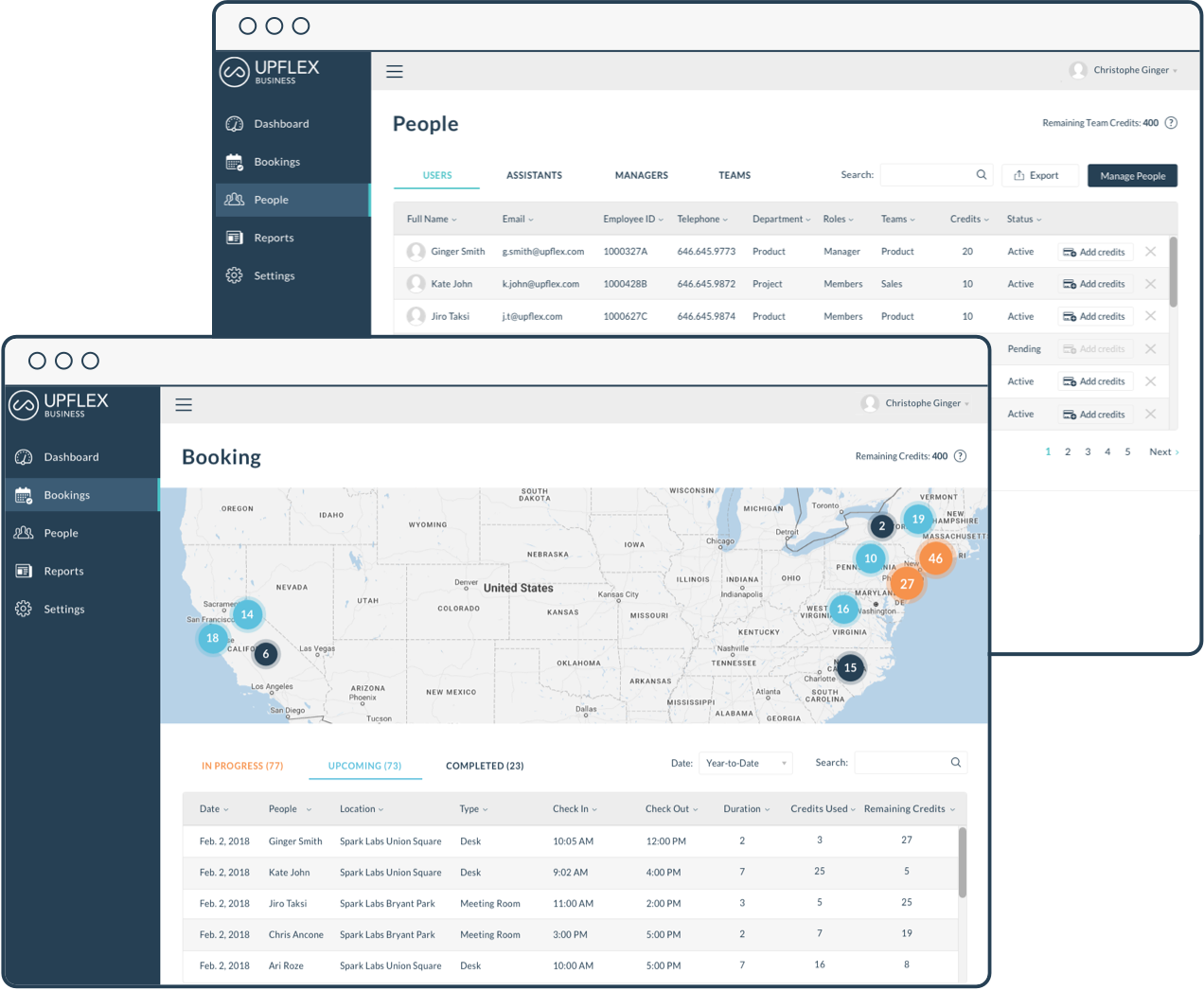 Employer Dashboard
Upflex provides complete oversight of all activity, billing management, and custom flexibility plans for each team.
Complete Visibility
Track bookings, time used, and see who's working where and when.
Simplify Expenses
Eliminate timely, costly expense reports and stay on-budget.
Smart Analytics
Gather valuable information and gain insight about employees, allowing you to make smart, data-driven decisions.
Enterprise Integration
Upflex can integrate key information points and analytic information into most existing Enterprise Solutions, to add value to comprehensive workforce reporting.
Network of Workspaces
Curated with business in mind, our network of workspaces is constantly growing.
Accredited Spaces
Our accredited network of workspaces leaves you confident every space is optimized for work.
Secure, Fast Wifi
Teams can feel secure knowing the spaces they visit have secure, business-grade Wi-Fi.
Collaboration
Upflex spaces have a vibrant community waiting to meet your teams. Engaging with other professionals leads to new opportunities.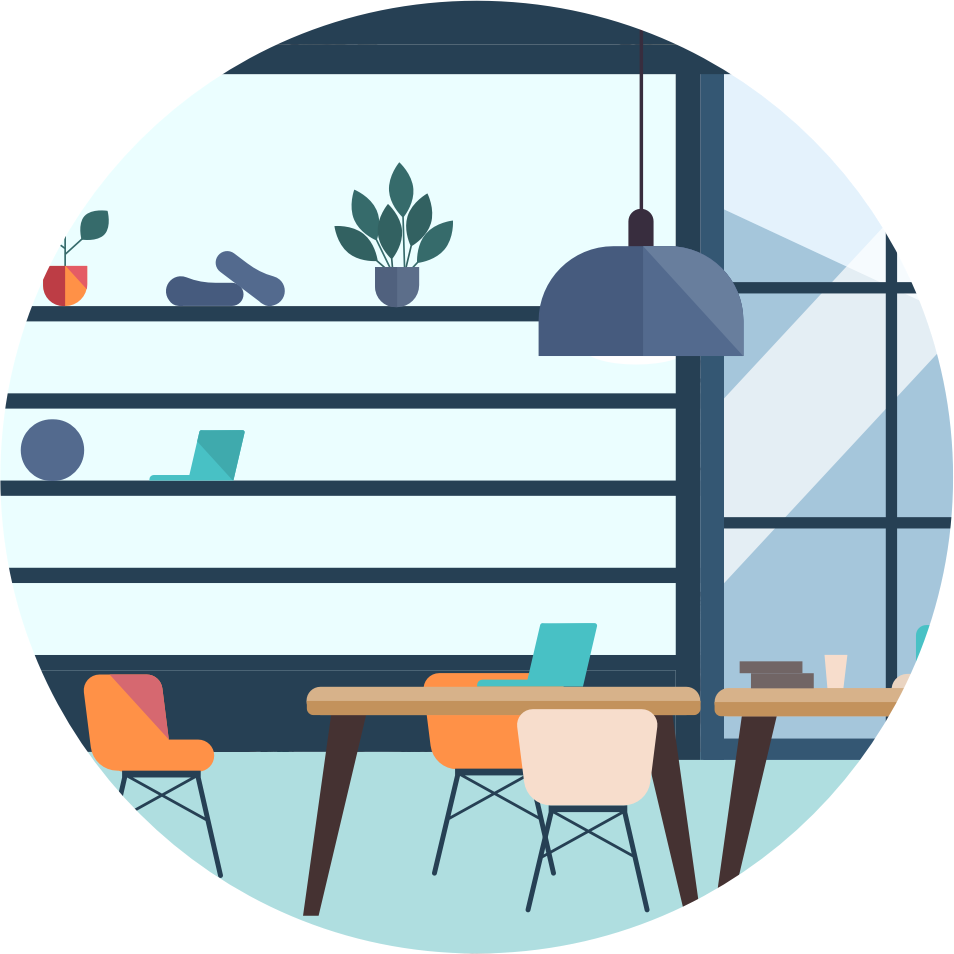 Join the Flexibility Revolution